Welcome to Red Collar Rescue, we are a small rescue at Farnsfield, Queensland that takes in death row dogs from various locations throughout the region. We microchip, vaccinate, desex and heart-worm test. We are always looking for forever homes for our deserving dogs.
Red Collar Rescue Inc. was established in 2009 and became a registered organisation in late 2010 with the primary aim of providing temporary refuge and eventually new homes for abandoned, abused, unwanted and death row dogs. We are an independent, non-profit, non-government funded, organisation run primarily by Sharyn and Russell Banks.
All dogs coming to Red Collar Rescue are Vet checked, vaccinated, wormed and desexed prior to being made available for sale to the public. Prices range from $450 upwards for dog adoption. The Refuge is managed by an unpaid, elected committee, with all funds coming from fundraising and donations. The Refuge operates from a 65 acre property near Childers.
Since 2009/10 we have been able to rescue and re-home over 4800 dogs that would have otherwise been euthanised. 
Our aim is to find the right home for the right dog. We do this by asking our potential adoptors to complete an application form (found on the contact us page), allowing us to ensure that the dog is going into a situation that will set them up to succeed. 
We can be found at 459 Garryowen road Farnsfield, just off Goodwood road between Childers and Bundaberg.
Red Collar Rescue Playground
Our 65 acre property is a haven of peace and love where displaced dogs can heal emotionally and physically until they are ready to find a new beginning.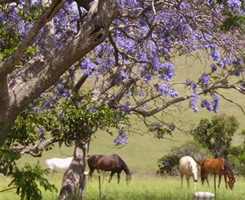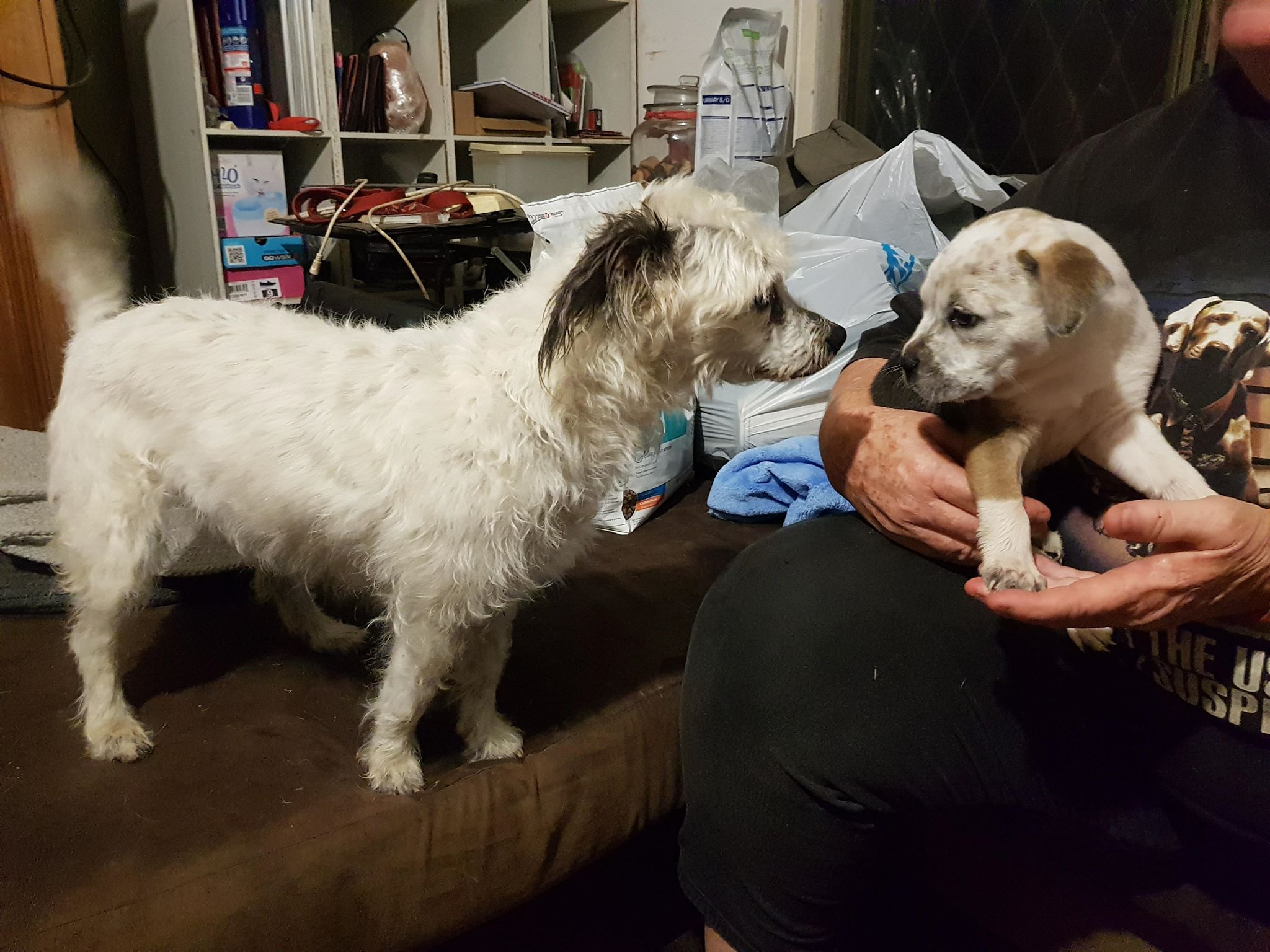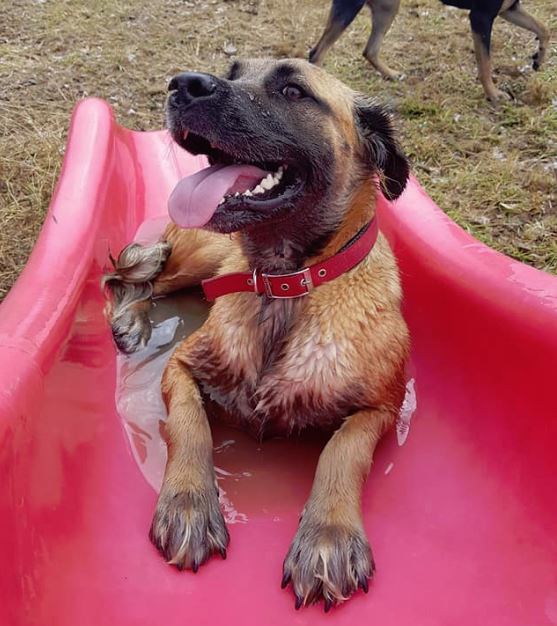 Red Collar Rescue is Committed to Educating the Public about De-sexing
Download our poster, print and distribute in whatever capacity you can. Local shopping centres, community meeting places, and public notice boards. Each year in Queensland (and all over Australia) thousands of healthy, family friendly dogs are euthanased in animal shelters and veterinary clinics because they are either unwanted, pregnant or their puppies can't be re-homed. Don't let your dog or his/her puppies become another statistic and contribute to the sad loss of life that results from pet over breeding.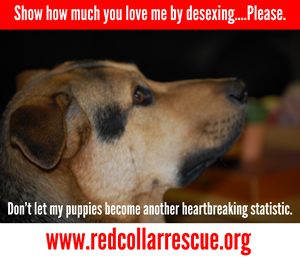 Good Quality Dry Food
As always, we have some empty bellies to fill and appreciate any and all donations of quality dry food.
We need volunteers for everything from mowing the grass to cleaning the pens.
We try to provide as much enrichment for the dogs as our time allows. More volunteers will mean more opportunities for the kids to have fun, and a safer environment for everyone.
Recycle and help the dogs
Use Containers for Change RCR customer Number C10012137.  The money will then be deposited in the Red Collar Rescue bank account anonymously. Thank you.
OUR BANKING DETAILS ARE:
ACC NAME - RED COLLAR RESCUE. BSB - 084-544. ACC NO.- 18822 7599
ALL DONATIONS GRATEFULLY ACCEPTED